What is OTT ?
OTT refers to films and TV content streamed over the internet, without needing a subscription to cable or satellite pay-TV services. Streaming services, such as Netflix, Hulu, and Amazon Prime, are increasingly popular and dominate the video content industry today. These platforms provide access to films and TV shows without the need for a traditional pay-TV service. In this blog, we will explain about the what is ott? and everything you need to know
Here are some statistics to validate our point:
In the OTT video segment, the number of users is estimated to be increased 1.930 million by 2026.
The user penetration which is currently at 43.1% in 2022 is to grow 49.9% by 2026.
The average revenue per user (ARPU) in the video OTT segment was projected to touch USD 62.65 in 2022.
Why use OTT?
With an estimated 50% of North Americans now having Netflix subscriptions, it's clear that OTT content is here to stay. Some of the key causes that draw viewers to the OTT format include accessibility, a wide range of content, and convenience.
Low Cost
Streaming services are quickly becoming the go-to choice for getting high-value content at a low cost. Instead of paying a hefty cable package fee, you can opt to subscribe to premium Netflix for just $17.99 per month or the more affordable basic plan at a mere $8.99 every month. That's significantly cheaper than other viewing options and still allows you to enjoy all kinds of great content.
More Original Content
OTT providers such as Netflix and Amazon Prime are leading a trend in creating completely original content that viewers can't access anywhere else. Alongside this, platforms like HBO Max and Disney+ also possess exclusive streaming licenses for shows or films that were previously only available on TV.
Compatibility with multiple devices
Watching OTT content is no longer limited to traditional television sets – it can now be done on a variety of devices. People with OTT accounts can have an enjoyable experience streaming the same content on their gaming console, smartphone, tablet, or smart TV. This added level of compatibility makes it easier to access content from any device.
The Shift from IPTV to OTT
Television content delivery has changed from traditional Internet Protocol Television (IPTV) to streaming services such as Over-the-top video and audio (OTT). This shift in distribution methods took place in the mid-1990s with IPTV as the common way for TV providers to deliver content. With IPTV, consumers were typically required to sign a contract with a service provider along with a set-top box and installation of hardware, limiting access to specific available channels in their region. However, with OTT, viewers have access to endless possibilities of global content, with none additional hardware or contracts.
How OTT is Delivered?
One of the major factors is its accessibility. People can enjoy online video content via apps or web browsers, as long as they have a high-speed internet connection and a compatible device.
Mobile OTT Devices
Allows users to watch their favorite shows and movies on the go. Smartphones and tablets can now download over-the-top (OTT) apps to stream these programs anytime, anywhere.
Personal Computer
Consumers can access OTT content from desktop browsers as well as mobile devices, giving them access to a wide variety of content.
Connected TV devices
The most popular devices are Roku, Apple TV, Fire TV, and game consoles like PlayStation come with OTT apps for global access to shows and movies.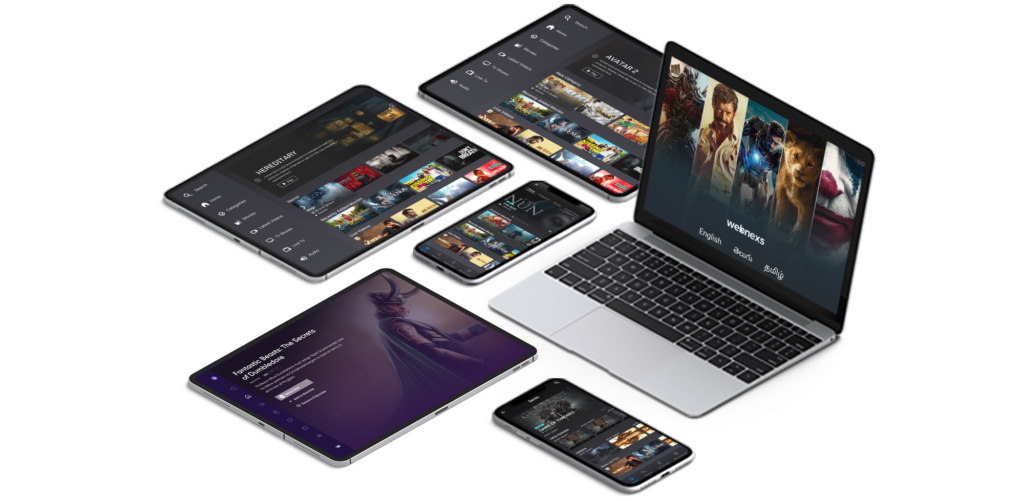 Importance of OTT in the modern entertainment landscape
OTT is still relatively new compared to traditional media, so there's yet a lot of untapped potential for marketers and companies that can use OTT to reach their desired audiences. With more and more people cutting the cord from traditional cable or satellite services and shifting towards online-only media consumption, OTT provides an avenue for businesses to market their products and services. So it's crucial that companies get in on the trend now in order to capitalize on the huge growth potential of the OTT landscape.
Popular OTT Platforms Examples?
OTT platform refers to the set of applications that allow your taped (VOD/AOD) or live audios or videos to pass across your audience to listen or watch the content through their TVs.
Here are some OTT Platforms (Apps):
Hotstar
Netflix
Amazon Prime Video
HBO etc.
Netflix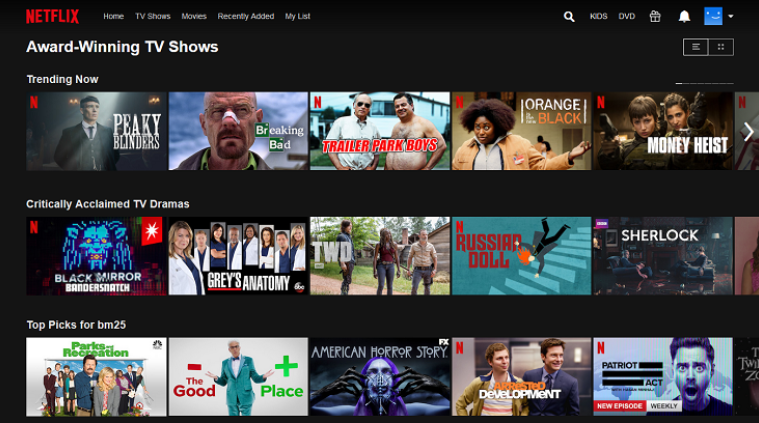 Netflix provides video content based on a subscription.
With nearly 190 million subscribers worldwide, Netflix is raking in a significant amount of money each month.
Taking an average of $6 per subscriber per month, the subscription-based video streaming giant earns over $1 billion monthly and more than $12 billion annually.
With such high revenues, the production of series and movies need not be too costly for this industry leader.
Amazon Prime Video
Hotstar and Amazon Prime Video deliver movies/series to users, allowing them to purchase a single content.
Learn more about it by checking out these important amazon Prime Video statistics:
200 million is the number of active subscribers worldwide on Amazon Prime Video
66% of people from the U.S. aged 35 to 44 years old currently subscribe to Amazon Prime Video
Amazon Prime Video has been ranked as having the second largest choice of original content, behind only HBO Max and ahead of Hulu, according to surveys conducted among US adults.
Youtube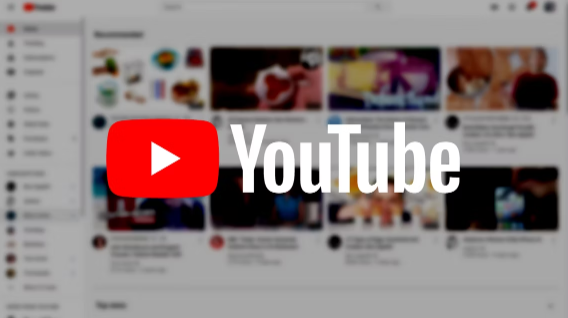 YouTube is one best example, more of a sort of advertising platform where users pay nothing while advertisers keep supporting the business.
The most popular and successful AVOD platform for video creators is YouTube, where ads come as:
These ads can take various forms, such as pre-roll ads that play before the video.
Mid-roll ads that pause at strategic points throughout the content
In-video ads that appear on the screen during video playback.
Statistics here:
96.5% of YouTubers struggle to earn above the poverty line.
YouTube takes nearly half of a creator's ad revenue.
In order to be eligible for YouTube's AdSense program, a YouTube channel must have at least 1000 subscribers and 4000 valid watch hours in the past year.
They need several components to deliver the content you are streaming on your OTT platform:
CDN (Content Delivery Network),
Online video/audio Player,
Infrastructure to handle the storage & data requirements,
Streaming format,
DRM (Digital Rights Management) to protect against the piracy of your content,
Monetization Method to make money from your content,
Analytics Dashboard to learn and consider how your content is performing.
Future of OTT
OTT technology is emerging as the premier delivery network of choice for many media and entertainment sources. Often compared to traditional television in terms of its appearance, OTT technology offers a variety of advantages over traditional networks. Its global appeal and scalability make it an attractive option for content creators looking to reach audiences on a broad scale. In addition, the wide range of applications for non-entertainment sectors has led to even greater adoption rates for this promising new technology.
According to the latest statistics, Over-the-top (OTT) services have seen a high rate of adoption in North America, estimated to be at approximately 50%. This makes it one of the top adopters of OTT services in the world.
A large majority of American consumers (80%) have opted for paid streaming video services.
Benefits of the OTT platform
Video can be streamed on multiple devices like laptops, mobiles, smart TVs, and Tabs connected to the internet. Users can watch the video from anywhere.
Cost-effective – users can watch multiple movies, reality shows, and sports events with a single subscription, which is much cheaper when compared to money spent going to theatres to watch movies
Original content – some exclusive original content can be accessed only on a subscription, and such unique content is available only on a particular OTT platform.
A massive platform for individual artists – small, individual artists and video creators can create content and then approach OTT services for releasing their content. Alternatively, they can also launch an OTT platform where video content can be released to reach more people. In return, video creators can also make money from users for accessing the video content.
Some Improvements that brought in the OTT platform to benefit all the stakeholders:
1) The association of producers in every movie industry of a particular language in India can come together and start a new OTT platform. This platform helps them to get more paid subscribers, and people will be relieved from subscribing to many platforms.
2) A Producer can earn money throughout their lifetime if the OTT platform pays for a particular movie based on the number of views. It will also motivate filmmakers to create quality content.
3) It can also use unique marketing strategies to avoid copying by the other subscribers to take part in a movie quiz after watching the movie on their platform. Introducing games based on film can also create interest and popularity among subscribers.
OTT Features On Webnexs
White Label Platform
Webnexs allow white-label OTT Platform owners to get the website domain, technical features, and much more for a smooth user experience.
Multiple Payment Gateways
You can integrate Multiple Payment Gateways for receiving payments globally and via various subscription models. You can set your desired primary and multiple payment gateways for user transactions.
Low Latency
Eliminate buffering of videos online. Webnexs ensure a stream of quality content over
Live streaming & on-demand apps with no delay and ignoring network bandwidth.
Transcoding
You can build an OTT business by streaming your movies by encoding & transcoding. The transcoders run via FFMPEG on core servers and also use AWS Media Solutions for AWS deployments.
Conclusion
Digital streaming infrastructure has become a powerful tool for broadcasters, video publishers, and content owners alike. It provides an opportunity to build profitable revenue stream engines quickly and easily, making it an invaluable asset in the ever-changing landscape of modern media.
Webnexs help to develop your streaming business with its innovative approach and powerful features. By using Webnexs, companies can break down barriers in entertainment broadcasting and take their business to the next level.
Frequently Asked Questions
 1. What Is OTT advertising And Its Meaning?
OTT stands for "Over the Top," which refers to the delivery of film and TV content over the internet, bypassing traditional cable and satellite television providers.
 2. How Does OTT Work?
OTT works by streaming content directly to your device via the internet. You can access OTT platforms through your smart TV, gaming console, or streaming device, such as a Roku or Amazon Fire Stick.
3. What are some popular OTT platforms?
Some of the most popular OTT platforms include Netflix, Amazon Prime Video, Disney+, Hulu, and HBO Max.
4. What is OTT streaming?
ott streaming refers to the delivery of video content over the internet, bypassing traditional cable and satellite television providers.