You can't better reason than you going to find below to start an ecommerce business in India in 2023 and the coming years.
According to the most recent regulatory filings, the Tatas recently invested another Rs 3500 crore in Tata UniStore, their Omnichannel e-commerce, fashion, and luxury-focused entity that owns and operates the Tata Cliq platform.
With this, the group has already invested more than Rs 5,000 crore in the e-commerce sector this fiscal, maintaining the rapid pace of investment established last year.
According to a quote from the director's report, the company intends to further solidify its position as a leading omnichannel multi-brand e-retail player in India by setting aggressive growth targets for the coming years.
Tata UniStore has added over 20 new brands to its platform this fiscal year, including Reebok, Adidas, Nike, American Eagle, and GAP.
According to the filing, Tata UniStore previously raised Rs 102 crore in FY22, Rs 300 crore in FY21, Rs 311 crore in FY20, Rs 292 crore in FY19, and Rs 292 crore in FY19.
While this is Tata Cliq's first capital raise of the fiscal year, Tata Digital, the group's other e-commerce-focused unit, has already infused Rs 3,462 crore this year and increased the company's share capital by Rs 5,000 crore, indicating that more infusions are on the way.
How Tata entered into the ecommerce business chain in India?
According to the document Tata 2021-2022 11,872 billion are injected into the company annually. Tata Digital operates the Tata Neu super app and is the holding company of e-grocer Big Basket, electronics retail chain and e-commerce retailer Croma.
In FY22, Tata UniStore's net loss more than doubled to Rs 750 crore, while revenue rose 137% to Rs 844 crore, the documents showed. Tata Cliq recently exited the electronics business to avoid conflict with Tata Neu. Tata Cliq launched in 2016, while Tata Neu launched in April.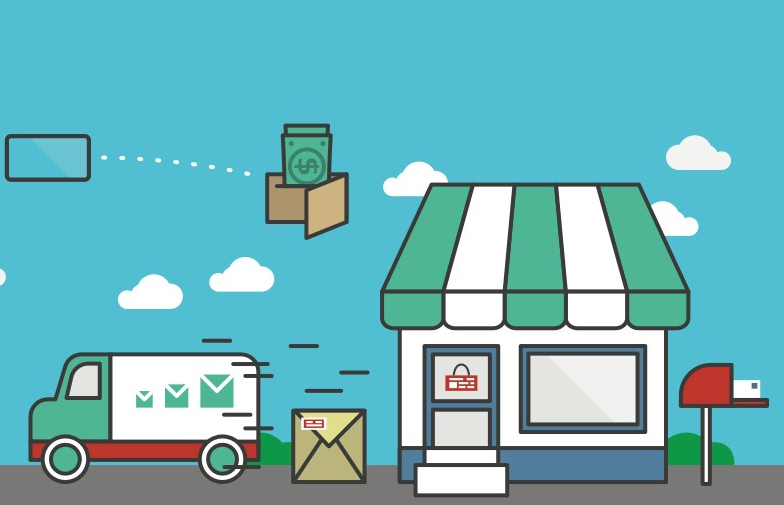 In addition to it, We are aware that certain information is entirely deserving of being brought up in this context, such as the fact that Tata Group intends to launch a SuperApp for all of its e-commerce platforms, including the one where it intends to acquire online grocery retailer BigBasket.
Mohit Jadhav, founder of corporate intelligence firm Altinfo, in his closing remarks to a major online publication, said the development makes it clear that Tata will open its war chest in the future and plans to enter the e-commerce space. – Long-term commercial enterprise.
According to the latest filing, the company's revenues in 2019-2020 rose 144% to Rs 266.03 crore in the financial year, while its net loss rose 9.7% to Rs 270.64 crore. Yadav added, "The Tata company looks promising as the revenue growth comes along with a modest increase in expenses." If UniStore can maintain this growth, it will soon be profitable on Ebitda.
Tata CLiQ is a domestic company with no pressure from foreign investors, which is something that cannot be disregarded. Because they have foreign funding and find it difficult to generate profits from the money they spend, Flipkart and Amazon do need to scale up.
So it's time to push for omnichannel sales for at least a portion of products, if not just branded goods, which will boost customer acquisition and retention. It's why ecommerce business in India still rising sky-high and you'll get to know the reason without any further ado.
Ecommerce and Indian Online retail segment
E-commerce in India is still in its infancy, having only been around for ten years. Because Flipkart and Amazon are genuine competitors, more models and innovations will undoubtedly emerge and change the course of Indian retail in the future.
E-commerce is a growing trend in a variety of industries. Although many people are drawn to e-commerce because of the ease and low cost of getting started, basic business skills are still required for new business owners. Operating a successful e-commerce business still necessitates all of the marketing, planning, and management skills that other types of businesses necessitate.
Top 3 Business Advantages of Ecommerce Company India for Entrepreneurs
Expanded business reach
An online store can be used by business owners to conveniently serve customers across the nation and sell goods and services in various locations.
Increased profits from the online retail business
Increased sales as a result of the customer base growing will ultimately result in business growth and higher income.
Low operating costs
The need for a physical store to sell goods and services is no longer necessary, resulting in lower operating costs for the company.
Setting Up Ecommerce Business in India
An ecommerce business can be small or large, new or established, but it must be protected. Protecting it from the latest web threats has become an incredibly complicated task. Online business is one of the most exciting things.
Online business only needs a computer and an internet connection to turn one's hobby into a money-making side hustle.
Here are the key points to building your online business: Working and earning from home is something everyone seeks. Because we can set our own hours for working, etc. While starting a business online may be more accessible, in order to grow and maintain it, you must follow similar steps to starting a traditional business.
"Where do I start my business?" you may be wondering, right?
"How should it go? What leads you down the path of success? How will you create value for customers? You should also have a question about how to protect it.
The consequences of external attacks, internal security breaches, and internet security were high on the small business agenda. The key element of the business is how we are different from our competitors.
Everything else falls apart unless you ask the following questions:
Why your company exists. In addition, ask yourself questions such as, "Who are the customers you want to sell to?" Why?
Why should they be interested in what you're doing? The easiest way to find answers to these questions is to define your niche.
This helps you stand out from your competitors. Develop a visual style for your brand. You have two options: design your own case or hire a designer to assist you.
Conclusion
Talk to your friends, family, and co-workers about what you are doing. Is this something they are interested in? If not, why? What would they be more interested in? Every company desires to expand its operations. Whether it is a start-up or a business, it has to grow.
If you are interested in proceeding further, we are here to help you.
Click here to get started on your ecommerce journey today!!!